Ionode IJ44-HT Intermediate Junction pH Electrode, high temperature version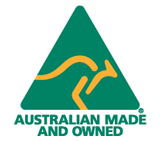 Intermediate Junction pH Electrode with high temperature capability and replaceable electrolyte
Ionode Intermediate Junction pH Electrode with high temperature capability and replaceable electrolyte. With superior thermal and chemical properties for operation up to 100°C.
Body of PVDF (Kynar) for enhanced resistance to inorganic acids/bases and organic solvents.
Learn more about ionode pH electrodes.
Sensors with standard fittings (1m cable, BNC fitting) are generally kept in stock. Other variations may have a longer lead time. Contact us for more information.